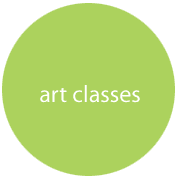 Summer 2015 Art Workshops
July 13 – 17
10:00 - 11:30 Fun With Color
(This class is full)
12:30 - 2:00 Fun With Color
All classes are held at 9979 Paonia Park Place, Colorado Springs, CO 80924. Call or email Tara to register or for more info.
Phone: (719) 459-5636; Email: tara@thunderbaby.com.
Class Description:
Fun With Color
Age 6 and up, Cost $85 with a $10 materials fee

Young artists will experiment with a fun mix of art mediums. Creativity is encouraged and individual expression is the goal! Projects will focus on color, and include mediums such as watercolor, acrylics, assemblage, cut-outs, oil pastels and printmaking. This class is open to a wide range of ages since these projects can be completed by students at any level. Required: Students need to have the ability to work somewhat independently.